---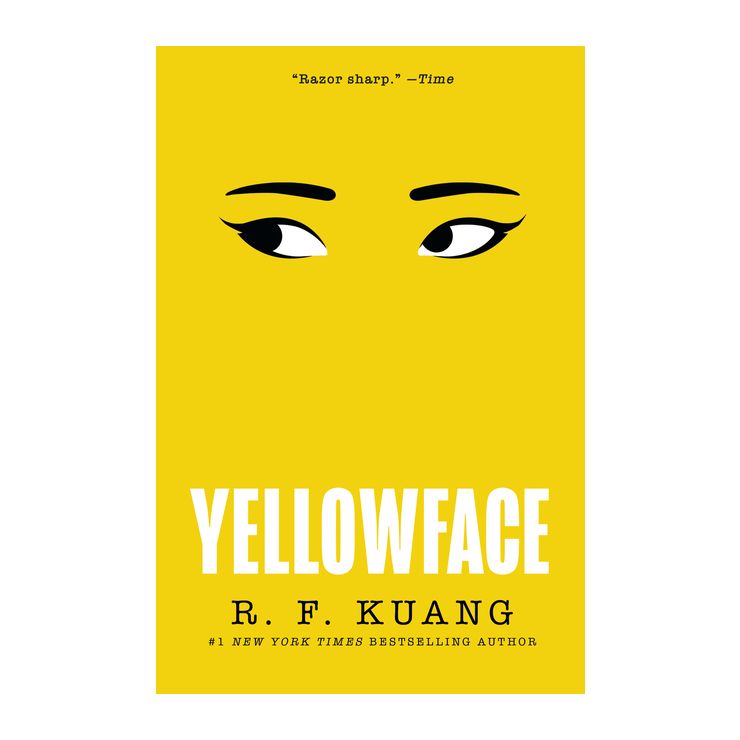 Rating:
Format:
audiobook
Length:
8 hours, 39 minutes
Genre:
adult fiction
---
synopsis.
---
Authors June Hayward and Athena Liu were supposed to be twin rising stars: same year at Yale, same debut year in publishing. But Athena's a cross-genre literary darling, and June didn't even get a paperback release. Nobody wants stories about basic white girls, June thinks.

So when June witnesses Athena's death in a freak accident, she acts on impulse: she steals Athena's just-finished masterpiece, an experimental novel about the unsung contributions of Chinese laborers to the British and French war efforts during World War I.

So what if June edits Athena's novel and sends it to her agent as her own work? So what if she lets her new publisher rebrand her as Juniper Song–complete with an ambiguously ethnic author photo? Doesn't this piece of history deserve to be told, whoever the teller? That's what June claims, and the New York Times bestseller list seems to agree.

But June can't get away from Athena's shadow, and emerging evidence threatens to bring June's (stolen) success down around her. As June races to protect her secret, she discovers exactly how far she will go to keep what she thinks she deserves.

With its totally immersive first-person voice, Yellowface takes on questions of diversity, racism, and cultural appropriation not only in the publishing industry but the persistent erasure of Asian-American voices and history by Western white society. R. F. Kuang's novel is timely, razor-sharp, and eminently readable.

Summary
---
content warnings.
---
racism, cyberbullying, gaslighting, sudden death, choking, suicide (mentions), death of parent
---
thoughts.
---
Before I get into the review: if you're expecting some life changing tell-all exposing racism in the publishing industry (as the marketing for the book would have you believe), this book is NOT IT.
Yellowface is certainly a gripping and well-written book. I could see R.F. Kuang's skill as a writer in each scene, and it was nearly impossible to put down / stop listening to. That said, I was devastatingly disappointed by my most anticipated book of the year, and I'm going to center this review on why.
I honestly don't remember the last time I was as excited for a book as I was for this one, and so much of that was because of the way the book was marketed. Exhibit A – text from a reel Kuang shared: "tfw you put everything fucked up about the publishing industry in a novel and now everyone gets to read it."
Yellowface didn't feel at all nuanced enough in its self-proclaimed mission to represent how fucked up the publishing industry is; instead; it feels like a privileged (while still real and difficult) take on how racism and discrimination occur in the industry. This book presents A perspective, but not ALL perspectives—which is only dangerous here because of the marketing. I'm scared that some will read this book and think it reflects the extent of the discrimination in the industry today, which isn't true in the slightest.
In terms of the plot itself, I also felt like it didn't quite know where it was going by the end. Some points about the industry were heavily emphasized throughout, but they seemed relatively obvious to me, and by the end I was left wondering what I had gotten out of it.
---
verdict.
---
Ultimately, I do think that this was a good book—it's likely I would've thought it was a great one if it hadn't been so strongly mis-marketed—and I would still recommend it with the caveat that you should pair it with some additional reading about racism in publishing.
---
Have you read Yellowface? I'd love to hear your thoughts down below!
---
Thank you so much for reading, and I hope you have a wonderful rest of your day <3